New CEO
Published: 01 November, 2023
Enaimco, a Canadian headquartered company building digital solutions for subsea operations, has announced it has appointed energy industry software veteran Pal Roppen to the role of CEO. Based in Oslo and reporting to the Enaimco Board of Directors, Roppen will assume full responsibility for overall business operations, corporate strategy and growth as Enaimco scales its digital solutions globally in the energy sector.
Enaimco says his appointment comes as the company – an open data solution that enhances decision making and aids troubleshooting for subsea operations – seeks to gain a foothold in key markets across Europe and Asia Pacific, and make a strategic play into the offshore wind space. The company, established in North America, sees significant growth potential for its digital solution as customers across the energy mix attempt to increase efficiencies while also reducing risk and carbon emissions.
The company says the growth strategy will be underpinned by Roppen's extensive knowledge of how to support customers in unlocking the transformative power of data, enabling them to make mission-critical decisions faster and better. He is an experienced start-up and scale up CEO who has successfully built and sold multiple businesses in the tech sector. As Co-founder, Chairman and CEO of FutureOn, Roppen built the business from its inception in 2016 to a world-leading energy sector SaaS company. With a unique focus on field design for the subsea sector, by 2023 it was dominating the market with several global oil majors and international engineering companies in its client portfolio.
FutureOn's SaaS product FieldTwin delivers collaborative data visualisation platforms for digitising workflows to offshore energy customers across subsea life-of-field and project delivery services. Kongsberg Digital recently became the majority shareholder of FutureOn.
"The entire Enaimco team is extremely excited to welcome Pal as our new CEO at a transformational stage in our company's growth. This enables us to further strengthen our leadership team, position us to successfully implement our strategy and support customers in global markets as they address the twin challenges of field life extension and reduced personnel – doing more with less," said Sam Allen, Co-founder, who will stand down as CEO to take on the role of Executive Chairman. "Pal is a technology visionary with a proven track record of execution and shares the same values as the Enaimco team. I am looking forward to working with Pal, our COO Steve Follett, CTO Ron Parrott, and the rest of the team, as we scale our SaaS solution internationally."
"Enaimco delivers a transformational solution to the offshore energy sector that will unlock tremendous value through digitization, and is uniquely positioned in the offshore energy market with a highly scalable SaaS solution for subsea operations. I'm joining at a critical time for the energy sector as it wrestles the challenge of doing more with less while operating ageing assets, but also a time of great opportunity with a burgeoning market for new energy like offshore wind. As CEO, director and shareholder I will join a strong investor team with impressive experience from both the international energy and SaaS industries," said Roppen.
https://www.linkedin.com/company/enaimco/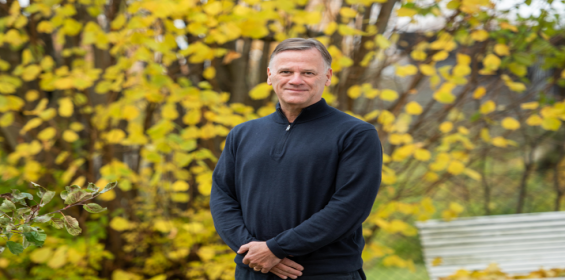 Pal Roppen, who has been appointed to the role of CEO of energy technology company, Enaimco.