EUTEX & ATEC merge to offer full-service hazardous area solutions
Published: 16 February, 2022
EUTEX and ATEC, two experts in hazardous area operations, have merged to offer the worldwide energy industry an integrated and boundary pushing approach to working safely in dangerous environments.
This integration leverages the specialist knowledge and extensive competency of the two companies' technical experts to solve clients' problems and provide solutions that allow safe operations in potentially explosive atmospheres.
The new company, which will continue to operate under the EUTEX International (EUTEX) name will become one of the first global companies to offer a complete turnkey approach to hazardous area compliance. With this integration, EUTEX will broaden its range of products and services to truly become a full-service company for all International Electrotechnical Commission and National Electric Code hazardous area electrical requirements, with training facilities in USA, UAE, India, Thailand, Singapore and Myanmar.
The amalgamated team will be based in the company's US, Middle East, and Asia Pacific offices. Fraser Heggie, the former technical director of ATEC has been appointed chief technical officer, a role in which he will be responsible for all technical aspects of the consolidated business streams.
All 30 full-time personnel across both businesses are being retained and Tommy Sutherland will continue as CEO of EUTEX. The organisation is planning to strengthen workforce this year with multiple full-time and contract appointments planned across its US and APAC offices.
Tommy Sutherland (pictured), CEO of EUTEX commented: "It's an exciting time for our merged businesses as we come out of a difficult 18-month period for the industry with the low oil price and COVID-19. It is more important than ever that we support the sector through our increased range of products and services".
"With both teams now under EUTEX, I am grateful to the hard work of our staff, and I look forward to working closely with the exceptional people that make up the EUTEX brand. We are unmatched in our complete electrical products and services offering, including technical expertise and global footprint. Our clients can expect the same responsiveness and problem-solving approach that are the staples of our business but will also benefit from a wider offering of unified technologies and solutions."
http://www.eutexinternational.com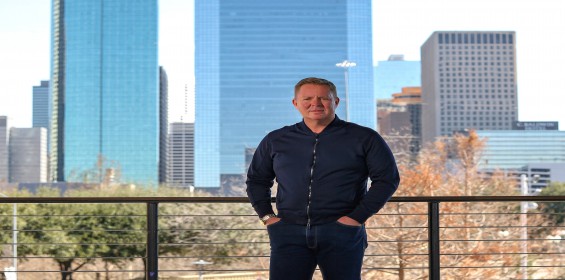 Tommy Sutherland