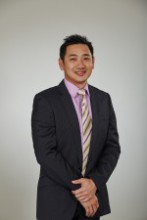 Senior appointments announced
Published: 11 May, 2016
Global Marine Systems, a leader in subsea system design, installation and maintenance has announced two key promotions within the senior management team. Mikkel Gleerup will assume the role of director, sales & commercial at Global Marine and Darren Lam will join SBSS as managing director.
Ian Douglas, CEO, Global Marine said: "I am delighted to announce these two appointments, both Mikkel and Darren bring extensive experience both within Global Marine and from the wider offshore industry, the culmination of this knowledge makes them the ideal candidates for these strategic roles."
Mikkel Gleerup (pictured far right) will take up his role in mid-May and will be based in the UK with global responsibility for sales. Mikkel joined Global Marine as managing director at SBSS in 2014, and has been instrumental in SBSS' strong performance delivery during his time at the helm.
Darren Lam (pictured to the left) joined SBSS, in Shanghai at the beginning of May. Darren has worked at Global Marine for a number of years, most recently in the role of senior project manager and has been responsible for implementing a host of high-profile projects in both telecom and power for the business.
Global Marine Systems Ltd 01245 702000 www.globalmarinesystems.com
Click here for the full unedited version of the release as provided by the company