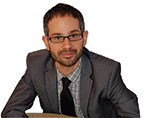 The beginning of the decarbonisation journey
Published: 19 April, 2023
The Government's recent energy security statement has rightly put investment in the technologies of the future that are necessary to secure energy supply and keep the UK's transition to net zero on track.
However, although the statement has been welcomed from many within industry, including Make UK, there are warnings that the focus on carbon capture and storage, port infrastructure for floating offshored wind and advanced modular nuclear technology 'are just a part of a complex puzzle.
Yes, it is right that these technologies have been put front and centre and this will be welcomed by manufacturing, but as Verity Davidge, Director of Policy at Make UK said when commenting on the statement, we need to maximise use of the technologies we have today to help industry itself decarbonise and which revolve, for the majority of businesses, around energy efficiency.
Her comments rightly highlight the importance of keeping our domestic manufacturing capability afloat in all areas, including the many smaller players in the supply chain, there remains a huge risk that if we do not support manufacturers to overcome the current cost of energy crisis their hands will be tied behind their backs when it comes to investing in the future.
I also strongly agree with her view that industry needs a stable policy environment that is long-term and coherent across the board if we are to truly meet our net zero ambitions. Investment in future technologies is crucial.
However, we also need to focus on and use the technologies of today to begin the journey of decarbonisation
Aaron Blutstein, Editor Plant & Works Engineering magazine