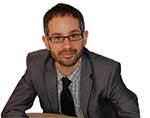 The digitalisation opportunity
Published: 22 March, 2023
2023 is going to be a year of opportunities and challenges. Despite COVID-19 no longer being the main news on our TV screens and in the newspapers, the fallout from the last few years of the pandemic has nevertheless disrupted global supply chains and this may continue to affect UK manufacturers in 2023. Issues such as shortages of raw materials and shipping delays may impact production schedules and increase costs.
The UK is also experiencing a continued labour shortage, and this trend may continue in 2023. Manufacturers may struggle to find skilled workers, leading to increased competition for talent and higher labour costs.
In addition, Inflation, rising energy costs, and other economic factors may lead to higher production costs for UK manufacturers, and this may put pressure on profit margins and force companies to increase prices.
However, one area which manufacturers have complete control over, are the opportunities of digitalisation, which are increasingly numerous. Issues for example, such as improved efficiency. Digital technologies can automate and streamline various processes, reducing the amount of time and effort needed to perform them. This increased efficiency can lead to cost savings and improved production capacity. Digital technologies can also help manufacturers reduce waste and energy consumption, as well as optimise production processes and help to reduce downtime. This can result in a more sustainable business model and a reduced environmental impact.
2023 will undoubtedly be a year of challenges but we must not lose sight of the huge digitalisation opportunity. As technology advances, UK manufacturers will need to adapt to new digital tools and processes to remain competitive. Although this may require investment in new equipment and training for employees in the short term, the long-term benefits are huge and can no longer be ignored in the current economic climate.
Aaron Blutstein, editor Plant & Works Engineering magazine