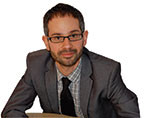 Positive prospects for 2021
Published: 14 April, 2021
Britain's manufacturers are beginning to move through the gears as growth prospects become more positive for the rest of the year! This was according to a major survey published by Make UK, which gives many manufacturers hope that that light is starting to appear at the end of the tunnel. While we must all be cautious as there are numerous things that could throw a spanner in the works, this nevertheless provides an indication of the positive attitudes that are beginning to take hold with the UK manufacturing sector.
The survey shows the brutal impact of the pandemic with the sector having seen a 10% fall in output in 2020. In contrast, as the vaccine programme gathers pace and major markets recover Make UK has upgraded its growth forecast for 2021 from 2.7% to 3.9%. In addition the picture for recruitment is also expected to turn positive at as companies begin hiring again.
Indications also show that the recent Budget announcement of a 'super-deduction' tax will help provide a sharp boost to investment this year for manufacturers as companies plan to increase or bring forward their plans in response. Although it must be noted that the UK has faced a structural problem with longstanding, relatively low levels of investment and that, given the incentive only lasts for two years, more longer-term measures will be required to make a real step change.
However, while the survey highlighted that UK orders have risen, export orders have remained negative despite a significant pick up in manufacturing in the EU. This would suggest that both UK and EU companies have yet to come to terms with the new trading arrangements with Make UK believing that there are impacts on trade which go beyond 'teething problems'. These are issues that urgently need to be addressed by the Government in consultation with industry in order to ensure that companies both sides of the channel are able to maintain mutually beneficial business relations.
With some goodwill and positive resolve, these issues can be overcome relatively quickly as the continued difficulties are not beneficial to anyone. The next few weeks and months will be undoubtedly have some significant bumps along the way but there is now every reason to begin to feel positive that we are entering a different phase of the COVID-19 era, with the light getting slightly brighter!
Aaron Blutstein, editor Smart Machines & Factories and Plant & Works Engineering magazines